Combining SEO and PPC: Is it effective?
Print
A team working in tandem is always more effective as compared to a singular approach. SEO and PPC are highly effective when deployed together since benefits of both the techniques complement one another.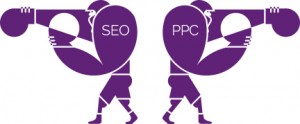 Let's go through some reasons why SEO and PPC should be used in tandem:
Exposure
Exposure is very important when it comes to getting your product or service recognized. Using a blend of PPC and SEO will ensure that you reach your desired results. Some people, after achieving the top ranking stop using PPC to cut down on their costs. However, PPC is a great tool for definite exposure that can't be guaranteed with SEO optimization. Therefore, both strategies, in their optimized limit should be deployed for maximum exposure.
Find the best keywords
Keywords are the basis for PPC advertisements and recognizing the keywords that makes traffic tick towards your website is very crucial in your success. Once these keywords are identified, they can also be used for SEO optimization which will in turn grant higher ranking to your page in search engine results.
Improve conversion rate
Gauging results for your PPC campaign is easy since you would be able to ascertain the success of your chosen keywords with the amount of traffic directed towards your website. You can then either change the keywords or use the successful keywords in your SEO campaign.
Boost eCommerce site sales
There is an option to include product information and its reviews in PPC advertisements. These clickable advertisements will lead the prospective client directly to a page where they can read previous reviews and purchase the product directly without having to haggle over the little details.
Fight bad publicity
All publicity isn't good publicity. Any negative impressions made for your service or product can be fought off effectively if you know how to use PPC ads to your advantage. Take the example of Gulf Oil Spill. They deployed a method in which anyone searching with the keywords "oil spill" was directed towards PPCs that lead to their contribution and efforts in cleaning up the mess and preventive measures being taken to stop it from happening again. Therefore, the image you create is very crucial and hinges on the success of your PPC ads.
Ads on Social Media Sites
Social media platforms such as YouTube and Facebook are effective niches where your PPC advertisement can thrive. Millions of people use these platforms and by placing your PPC ads here, you are guaranteed to target a huge audience that might not be available on search engines.
Evaluate keyword effectiveness on SEO with PPC
This has been mentioned countless times due to its importance but we will state this here once again; effectiveness of a keyword can be gauged using PPC ads and the traffic it derives once the ad is released. These keywords act as a benchmark for any future optimization technique since you would have an idea of the effectiveness of that particular keyword. This keyword, in turn can then be used for SEO optimization techniques.