Get higher search rankings with RE Marketing's SEO services
Print
Singapore's Leading Search Marketing Agency
Google search results are the most comprehensive way to gauge whether your website comes up on Google results. But if it doesn't, the presence of your website will be practically non-existent. The tool that you need for this purpose is SEO (Search Engine Optimization) which will make sure that it brings visibility and draw traffic to your website. We being the leaders of Singapore's SEO companies, specialize in this domain.

The key is to make sure that every time your product or service is searched, it has the visibility to be found in the search rankings.
Search ranking improvement is guaranteed by our expertise and SEO services in Singapore. This includes all the biggest search engines such as Google, Bing and Yahoo. Our aim is to make sure that your website always comes up in the top search results whenever a query related to your website is made. At the beginning of the project, the basis of our Singapore SEO experts' optimization strategy is to robustly analyze the market and its corresponding niche. We make sure that all our techniques provide effective results as well follow the industry standards.
Being the top ranked SEO Singapore firm, we assist in:

SEO Analysis and Strategy
Conquering Google's SERP is no easy going; your strategy should focus on diversity and high quality practices. SEO is only effective if the strategy you use is well thought of. RE Marketing guarantees that you get the best possible strategies for implementing digital marketing and mastermind the business presence. High ranking of your webpage is guaranteed by RE Marketing by the advanced as well as the conventional techniques implemented by us.

SEO research based on keywords
Keyword research forms a very crucial part of the SEO strategy. To put in technical terms, it involves analyzing search patterns, market perception and relevancy of keywords. To put it succinctly; establish the basis of SEO on the right things and you can develop a firm base. Put it wrongly and your business will become a never ending money pit. We, at RE Marketing, are specialist in keyword research. Strategizing and developing market insight is one of our specialty and we make sure that things begin with the right way and method. RE Marketing ensures that you get the best possible results in terms of revenue as well as traffic.

Competitor analysis
Understanding your competition is very important and crucial in making sure you are in the game. That involves understanding back link profiles, auditing the content as well as profiling the domain your competitors are using. RE Marketing, being one of the top Singapore SEO firm specializes in Competitor Analysis and makes sure you are a step ahead of your competition in every stage of your game. We are a blend of being flashy as well as nifty in our approach to draw traffic to your website.

On site SEO
Once the selection of the right keywords and the analysis of the market is made, the next step is to make use of that information and churn it into something workable and marketable. This is the key of success. RE Marketing ensures that the keywords you choose match with your target pages and improve the perception of your website. Our strategy is based upon enhancing the accessibility of your website as well as improves the loading time and the overall structure of it.

Off site SEO
Offsite SEO tips and tricks are another nifty method via which you can improve the rank of your website. Building links, as we like to refer to it in RE Marketing is an art. It isn't rocket science but it takes years to understand the gist of it and ensure that the links you place at credible sources or the guests blogs written actually do good for your website rather than harming its rank.
Case studies for SEO clients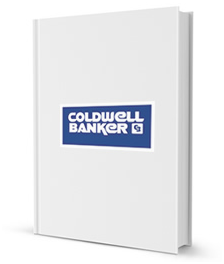 FazWaz
One of our mammoth campaigns related to link building has been related with improving SERP ranking. Experts at RE Marketing were able to improve the site design as well as the perception in ranking by improving conversions.
Go through all of our case studies!
Want to rank higher on top search engines?
With the help of our services, we will make sure that your webpage ranks high amongst search results. Don't be despondent if your page is way behind in the ranks or you think there is no chance of making it to page 1 ever. We have the skill and the expertise to catapult your webpage to the top of search ranking for the major keywords we analyze for you. No other company in Singapore has the same level of expertise our professionals possess with our complete focus on being result oriented.