Pay Per Click Advertising
Print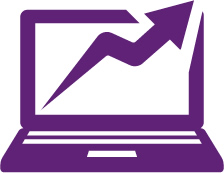 What is pay per click (PPC) advertising?
A marketing tool which offers instant results, the concept of PPC is relatively simple and easy to understand. It does, however, require insight and considerable skill to make it into a profitable venture. RE Marketing have professionals that specifically specialize in PPC advertising. Irrespective of your war-chest or budget, ads placed on Google need only to be paid for if prospective users click on your ads. That is also the fundamental statement for
Google Adwords.
The concept is that advertisers pay to display their ads on popular search engines but only need to pay once their ad is clicked on. Majority of search engines have their own PPC services that you can avail if you wish to display your advertisement. This is especially a good technique if you have limited time and you require quick punchy results for your website. Famous PPC services include Google Adwords, Microsoft Bing ads and Yahoo Search Marketing. Our professionals will make sure that when a user searches for a relevant keyword to your website, a sponsored ad pops up in the search results which promote your service or product.
Traffic pay per click marketing explained
RE Marketing has a team of experienced PPC marketing experts who cater to your needs in a very detailed manner. Being diligent and market savvy, we understand that wrongly implemented PPC can quickly bog down your marketing budget. Based in Singapore, we provide quality and one of the best SEO services in Singapore to make sure that your product or service is advertised the way it should be without letting a single dime go to waste.
Let's go through the basics of PPC:
Market research
The most important thing is to understand the consumer and the search patterns involved with a general customer perception. RE Marketing takes pride in taking the time to understand your business first and then suggesting optimization techniques that will help you with boosting traffic patterns to your website. We firmly believe that better is our research and knowledge of your product, the more effective will be the PPC results.
Keyword research
Similar to SEO marketing, keyword research plays an important and critical role in PPC marketing. The reason behind this is that we need to convert the volumes of traffic into useful traffic for your website, one that potentially leads to revenue. RE Marketing is in possession of advanced skills as well as equipped with tools which help analyze search volume and searcher intent to come up with keywords that guarantees PPC value.
Account & campaign creation
The process of Adwords starts with creation of Google Adwords account which is a simple, easy to follow process. We will walk you through the whole concept while also aiding you understand the Adwords' Starter Edition which is a default scheme used by first time advertisers. We can also facilitate your movement towards the Standard Edition if you wish to do so.
A/B testing
Being the leading PPC Company in Singapore, RE Marketing doesn't just focus on putting up advertisements for your website. Our motto is to maximize performance by split testing ads and our professionals are constantly monitoring the cost per click score.
Landing page optimization
RE Marketing also ensures and watches over the lead generation process which is linked to a user clicking on the advertisement placed via PPC. This lead generation is equivalent to paying Google a certain amount for each click made for your advertisement.
Lead generation
As your ads will appear only on the relevant search queries, the users may click on your ad leading to an ultimate lead generation and conversion. Every time a user clicks on your ad, you pay Google a certain amount.
PPC or SEO?
To summarize between PPC and SEO, PPC will guarantee you faster results and your webpage has a higher probability of being on the top of the pages of Google. Consider a scenario in which your current ranking is very low and you would like an immediate boost to the web traffic for your website. This is exactly the situation in which PPC can be highly beneficial. However, there are catches to PPC. Firstly, the results can be short lived since the advertisement ceases to function as soon as you stop paying for the advertisement. Secondly, it is more expensive as compared to SEO. RE Marketing uses a blend of PPC and SEO to kick start your campaign so that there is minimum reliance on one single technique. The effects are more beneficial, cost effective as well as long lasting.
The main goal of online marketing is to increase website traffic, as well as generate sales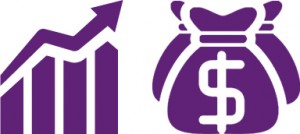 PPC or pay per click is one of the tools used by online marketers to achieve this goal. PPC is not only an effective advertising method but it is also less expensive as you only have to pay per successful click.
The advantages of using pay per click advertising in your business strategy
Budget friendly
If you are just starting your business and you don't have much budget for your online marketing campaign, PPC is a great option. Creating a PPC ad is easy to do. Plus, you can decide on the amount that you are willing to spend on the campaign.
Increase sales
PPC lets you reach your target audience easily. By reaching your potential clients, there is a bigger chance to increase your sales as these people may be interested on your products or services.
Higher rankings
Even if you already have high ranking on search engines, PPC can make it even higher or if you are already on top, it can help maintain your ranking. People are more likely to trust your brand with this.
Enhancing your marketing
Since PPC is a cost effective method of marketing, you can test your strategies even before launching your products or services. This will help determine which strategies work and which doesn't so you would know what to do on the official release. If your products or services are already released, PPC can still help you in enhancing your marketing solutions.
More keywords
More high value keywords can be used on PPC ads compared to the keywords that you can include on your website.
Improve visibility
This can improve your online visibility by helping your site get a better ranking on search engine results
To reach your target audience as well as the prospective clients for your product, Pay per click services such as Google Adwords and Overture are often linked with numerous advertising networks as well as search engines. This also facilitates in directing traffic to your website. This process can also be taken up by firms that specialize in Search Engine Optimization. It is well established fact PPC ads are cost effective as well as beneficial. Results are often derived quickly and the convenience with which they can be placed definitely gives you an edge when optimizing your strategy. The ease with which they can be modified according to the needs also makes them a favorable option in Search Engine Optimization. Minimal risk is involved as you only pay for the ads that have been clicked on by prospective users and your marketing campaign only needs to be savvy in placing these ads where they have the maximum effect.