Case Study: EnviroWaste Management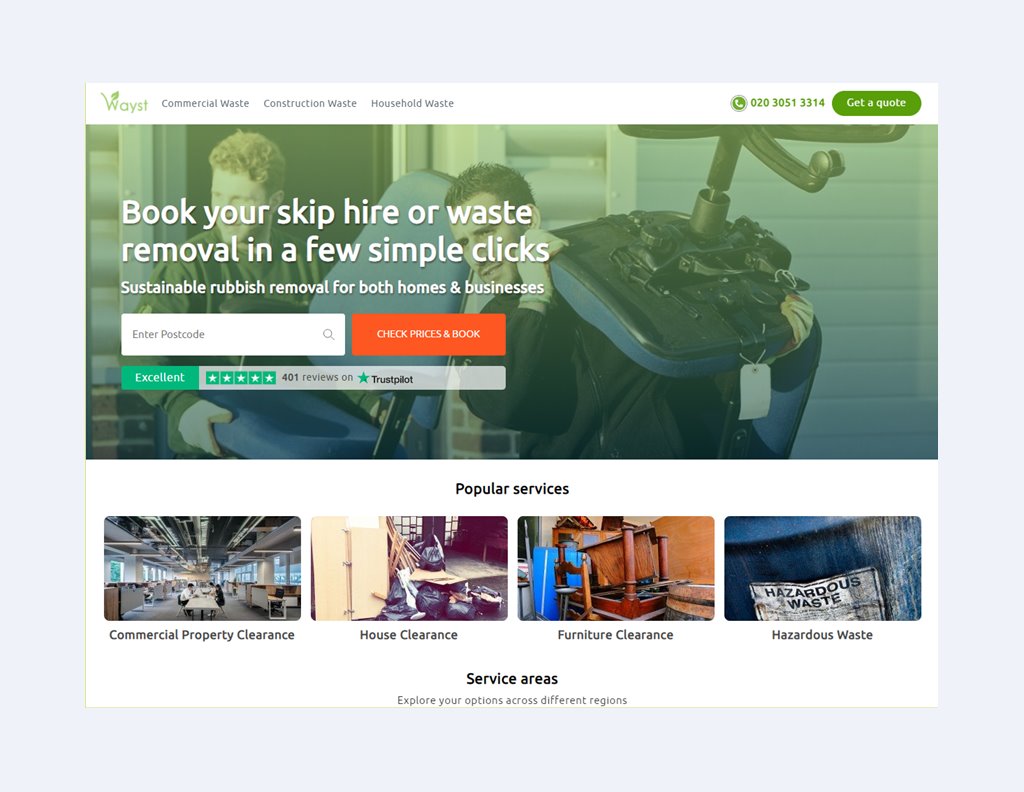 When first speaking with EnviroWaste they were one of the youngest companies in their business categories, waste & office removals within London area. With 3 partners, each have expertise in specific areas of the business, James Rubin, the CEO and managing director had spent 3 years previously in a similar business.
Although each owner has their expertise, digital and online marketing was the one area they were weakest. Many of the companies operating in the same segment, are typically more established firms and a few of the larger regional players, have firmed established themselves online. SEO was a natural tactic that could be used to bring in additional traffic. However, when we analysed thedubaimall.com, we found that only a few pages had any type of search engine optimisation. There were also some serious structural discrepancies. The sheer propensity of the keywords, along with the number pages involved made The Dubai Mall one of the most challenging projects we have ever undertaken.
The client's main directive was for us to improve overall usability of the website, making the customer experience as productive and trouble-free as possible. To achieve this we needed to make sure the page layout was clean and clear, displaying key services in a very easy-to-understand format to enable quick and easy access to the desired information or service. We were also asked to create the advertising banner artwork showcasing Barclays' new credit card services, as well as preparing all the HTML for the website.
RE Marketing proposed a three-stage plan to EnviroWaste. During the 1st stage, we build optimized all website and tailor specific pages to be keyword focus, this enable us to save time and conduct SEO research alongside website build. 2nd Stage we structure, we created a PPC campaign to focus on acquiring traffic in the short-term and for more competitive keywords. 3rd setup all analytics, reporting and processes setup to track progress of website and marketing campaigns alongside them. We structure target, KPIs and scheduled regular review dates to ensure we optimized all areas of the digital business.
The results have been astronomical. Typical monthly traffic has risen by 50 percent (the site is getting anywhere between 450,000-480,000 monthly visits) while leads have increased substantially. A breakdown of some of the more prominent keywords, and they progress during the SEO campaign is as under.
Don't settle for second rate web production services…
Our quality standards are second to none from the top down. Whether it's design, implementation, web architecture, copywriting or analytics and research we are the best at what we do…quite simple because we actually love what we do. And people who have a passion can provide you with unbeatable work. For more information on our web services contact us using the details below.
Find out how to
get Found Online