Management Services related to PPC
Print
If you wish to increase the traffic volume for your website, RE Marketing has ample experience complemented with the nifty tricks that will guarantee a startup which rakes in revenue for you.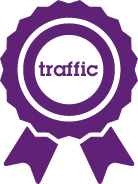 We specialize in optimizing your brand and marketing your product in such a manner that it is able to target clients on a larger scale. Committed to perform and excel in the SEO market of Singapore, RE Marketing can be the game changer that is required for your service or product. With our wide array of services including PPC, keyword analysis and market research, we make sure that quality traffic lands at your website at very convenient and reasonable charges.
Assistance in the following domains can be provided by our PPC department:
PPC Account Creation
Setting up of Advertisements
Testing of relevant ads
Ad Optimization and analysis
Analysis and Reporting
Future Strategy based on deployed methods
RE Marketing has years of experience under its belt which makes it the leading SEO company in Singapore. We aim to exceed our customer satisfaction without compromising on the quality of traffic that is lead to your service or product.
What to expect from our Pay-Per-Click management service
Implementation and advanced strategy for your website.
Extensive analysis for your product.
Goal oriented and targeted approach to maximize revenue.
Analysis of keywords and their patterns for better market presence.
Testing of ads and optimization based on their results.
Tracking conversion analysis.
Continuous improvement in business cycle by optimizing the marketing cycling and identification and rectification of any weak links.