Lead generation based on PPC
Print
Leads are generated with the help of an online marketing tool referred to as PPC or Pay per Click. This lets you target potential clients as well as monitor results for the advertisements placed on search engines for your website. Conversion rate is significantly improved with this technique and over spending is ruled out because you only for the advertisements that have been clicked on by prospective clients.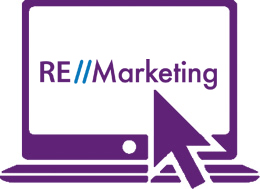 The first step while creating a PPC ad is to enter the required keywords for your advertisement. These keywords are the terms which you think will be used by prospective clients while searching for a specific service or product on a search engine. When a user will search for this particular keyword, a small advertisement, linking to your website will be displayed in the search results shown by the search engine. Clicking on this advertisement will lead the user to your website. Therefore, usage of correct and relevant keywords is very critical while designing PPC advertisement to ensure a healthy traffic diversion towards your website.
Why PPC is effective in lead generation?
Like advertisements shown on the TV, majority of ads will pop up in the search engine results even if the user hasn't specifically queried for it. This can be sometimes be irksome for the user, and lead to frustration and overall bias towards the product you are trying to market. PPC is completely different to this concept. Ads will only be displayed if they match the keyword query being searched by the user so that he doesn't get bombarded with irrelevant ads in the first place. Also, users are given the liberty on which ads to click upon without any binding or compulsion. PPC ensures that you are able to reach a larger target audience which is relevant to the product or service they are looking for. Since these ads are located at the top of the search engine results, general user perception for these ads is trustworthy and they are attracted to a PPC advertisement if it matches to what they are looking for resulting in lead generation.