FAQs For Web Design
Print
We have the answers to most of your web design related questions.
General questions
How long does it take to have a website designed?
The size of your website along with complexity and our time lines determine how quickly we can return you the project. The number of features that you want in your website also determines how long it is going to take us to complete your work. You can get a quotation for your project by contacting us.
What types of sites do you design?
RE Marketing has a number of niches in which we design websites for small businesses as well as large businesses. Depending on your requirement, we can provide you with a small brochure driven website or even a large enterprise portal which execute high level requirements. One of our specialties is social media, eCommerce, whose aim is to promote websites using different techniques. We execute our projects in a highly professional and well researched based method. Our methodology involves planning and analysis of procedures before undertaking to the execution phase.
Do you provide other types of design services?
RE Marketing design services are specific to online communications design and this can either be web driven or even mobile driven design. Our team of experts does collaborate with branding and advertising agencies so that your artwork design is conceptualized into a reality.
Why should I hire RE Marketing when I know a guy that knows a guy who can design my site at a fraction of the cost?
We openly convey this fact; there will be other companies out there who will offer services at lesser rates and cheaper than we do. This is universal across all the industries and the power of choice does reside with the customer who wants to use services according to the budget that they have. We respect this right of choice as you might find a lesser quotation from a different service provider. However, we can assure you that at RE Marketing, we only employ the best of the SEO experts who have vast experience in SEO and can guarantee a rise in your page ranking at optimal rates. We charge our clients according to the expertise that we provide which can be considered as very reasonable and decent rates. RE Marketing has been in the online production for the past 15 years and our work ethic speaks for itself. Our testimonials and satisfied clients are our biggest source of pride and we take huge plaudits in delivering services according to the needs of our client. Whether it is a multi-national firm or a start up business, you can be guaranteed to have work done according to your requirements. The principal window for your correspondence is the web communications channels that are present while undertaking a project. The impression made in an online community is a lasting one and is very essential to your website being successful. The prospective customer must feel comfortable while accessing your platform and also be attracted to the design that you have given. It is analogous to the situation in the real life where you get what you pay for. If you purchase a cheap product from an ambiguous firm, you will suffer the consequences of it and might have to hire professional help to get it fixed. In long term, business pays a lot of dividends if you have got the right help available to you which is professional and specializes in that field particularly.
Can I choose you to design my site and use my own web hosting?
The webhost can be chosen as per your preference. You just have to provide us with the details of your ftp login and password and the rest of the work is ours. We will ensure that website is uploaded for you without any hassle.
Do you provide ongoing site maintenance once you have finished the design project?
RE Marketing also provides site maintenance services as well as upgrades for your website as per requirement. This can either be done via a retainer fee or monthly charges, whatever is convenient for you. If you wish to subscribe to this service, we usually charge a flat rate which in turn depends on the size of the project as well as your budget. If you avail this service, you will be able to access RE Marketing media service solutions. For more information, please contact our team and we will get in touch with you.
How many pages/sections can I have on my site?
The number of pages and sections on your website is determined according to your requirement. RE Marketing will suggest you the number of pages in the consultation phase after a thorough analysis of your website. We believe that the rank depends on the quality of the content rather than the quantity you put on your website.
Who owns the website design once completed?
RE Marketing solutions will not take any rights for the content once it goes live on your website. You have exclusive rights to everything on your website and this is clearly specified in the agreement that we make before providing our services. If you prefer to change the content at a later stage, there is no objection from us in that case as well since you have ownership of it. However, if you do require our expertise once again, we would be more than happy to help. A detailed context of this can be viewed in our terms of service.
I already have a website but it needs drastic attention and updates, can you help me?
Most definitely we can. Get in touch with our team of professionals and we will analyze your website and give you a quotation over the requirement and optimization that your website requires. This helps you in ascertaining whether you would like to use our services and expertise.
Do you redesign existing websites?
We will be more than happy to undertake a complete redesign of your project if you think that your website has become outdated or lost its rank due to the advancement in the internet technology. Our state of the art optimization techniques coupled with years of experience speak volumes when it comes to executing modern and futuristic production techniques. Our team of experts will be happy in assisting you to give your website a fresh look.
What do I do if I do not like the designs you submit for my new website?
Our project insight is based on extensive business analysis as well research which helps us in concluding business metrics. We collect this information in order to feed our creative designers so that they are able to come up with ideas that help your website transformation. Our methodology is quite effective and efficient; however, if you are not completely satisfied with our techniques or our way forward, we are always flexible to change our approach under your guidance. Customer satisfaction is our number one priority and we make sure that your work is done according to the manner you want it to be done. We also expect that you reciprocate this understanding by giving us the opportunity to prove our expertise for your website. This mutual level of trust is very crucial if you want to avail our years of experience and want your website to outshine others.
Can I make design changes after I have approved the design and it is in production?
We give you the liberty to make changes to your website even when you have signed the original design document with us. However, you must understand that this involves an hourly cost which you must incur because our team will have to make and incorporate those changes which are compatible with the original design. This can be done at any given time and before the website is made live to the World Wide Web. We will inform you about the costs related with changing content well before we make any modifications so you are in loop to any extra charges.
Search engine related questions
Will the site you design me be visible to search engines?
You can visit our high standard section to know more about this particular question. But we assure you that all our techniques are modern, state of the art and efficient in getting your website the traffic it requires gaining ranking.
You designed my site however it is not showing in search engines, why is this?
Once a website has been completed, it takes some time after launch to show their presence in the search engines. A few months or weeks are required before a search engine can crawl upon your website and it starts to gain ranking. This is because it takes time before a search engine updates it databases.
I need content for my site, will you help with this?
We will help and assist you in providing you with a service named as Content Production which will direct you towards RE Marketing content writers. These experts have years of experience under their belts and bring with them the art of keyword optimization. They will help in constructing the tone of your website in such a way that it meets yours business objectives and goals.
How can I see how many people visit my site?
Our strategy also involves using statistical programs to benchmark metrics on your website. Server logs also help us in our statistical analysis and this data is crucial for our way forward. They act as a barometer for the performance of your website and also highlighting areas that might need improvement. Marketing initiatives are drawn from these conclusions and help in the overall optimization of your website. Web statistics can also be seen by integrating a nifty tool via Google Analytics. Signing up is mandatory to use this tool you would have to provide us with the required code so that we can integrate it in your website. Web metrics and consultation service is also provided by RE Marketing and we charge an economical fee for it. Usually, you can have this service for a nominal fee when you get our search engine optimization service.
Technical questions
Will my website be viewable by everybody the same way?
Absolutely. The designing of your website is done in such a manner that both old as well as new browsers are able to access your website without any problem or issue. To be specific, our design team makes sure that your website works on Internet Explorer 5.5/6/7, Firefox 1.5/2/3, Opera 9/9.5 and Safari 3+. These options are more than enough to cover your average user base without any issue.
How do you test your interface code to guarantee high quality?
We test web pages on multiple browsers wherever dual platforms of Microsoft Windows or Apple OSx exist. For HTML testing, web standards and integrity is checked with the help of W3C HTML. Link checker is also used to ensure that there are no dead links and fixation of any dead links that might exist.
Do you provide guarantees my site will be available 100% of the time?
A 100% guarantee that your website will be available to the general public 24/7 365 days a year cannot be made because of external factors that are beyond our control. Reasons such as general server maintenance issues or third party hosting down time, internet service provider issues or domain related conflicts, issues with your personal computer or hardware related problems hinder the availability of your website. Any rectification at the end of RE Marketing is done in a swift and efficient manner so that we do not have any action points on us which result in your website being inaccessible.
Do you provide web hosting?
Web hosting services are not provided by RE Marketing. We can advise you on which service to avail through our network of existing contacts. If you wish to make this decision on your own, we fully understand your right of choice. RE Marketing does not offer web hosting due to a multitude of reasons one of which is that we do not wish to be engaged as resellers of hosting services and make profit based on our client's expense. These services can be availed at much cheaper rates by going directly to the source itself.
What products do you use to design websites?
Web publishing is done by RE Marketing in a very efficient manner with the help of numerous tools for the purpose of writing code for your website. We do not employ a code generator for such purposes and all of the code is hand written by our interface coders. Validation is done using W3C and our code is made as clean and optimized as possible. Adobe Photoshop is our choice for Web graphics since it has a lesser loading time and has the ability to give clear, compressed graphics without any lag. This means that your website has a good response time and visitors aren't frustrated by a slow loading website. Other tools which are employed by us include Macromedia Flash and Adobe Illustrator.
Does my site need a CMS to administer and control the web interface?
Large scale websites often require a web content management system (WCMS) in order to update the content on the website and successfully administer it. This is usually for websites that are in excess of 8-10 pages. RE Marketing offers a WCMS solution which is exclusive to our firm.
Can you integrate my new site design with my CRM software?
CRM software tools are used by RE Marketing in the following domains: Campaign Management, Collaborative CRM, CRM, Analytical CRM, Operational, Sales intelligence CRM, and Consumer Relationship CRM. Our technical representatives will contact you once this information is required from you. Data protection and privacy is also given the highest priority and under no circumstances is your information or company held data divulged or revealed to third parties.
Do you offer SPAM protection on my contact and data collection tools?
Online presence often results in your website being the target of spam and junk emails. These can be a source of huge annoyance as well as a potential threat as they might transmit viruses, adware, spyware or any unwanted advertising. We have specialized professionals who deal the problem of spam and make sure that techniques are deployed for you so that any email which is of potential threat or malice is stopped before it reaches you.
Business related questions
How do I start a new web design project with you?
This process is very easy and we want you to be accessible to us so that you face no problem in contacting RE Marketing. Once you get in touch with us via email or phone, one of company representatives will contact you to understand and gather all of your requirements. Within the next twenty four hours, we will provide you with a production proposal with a timeline as well as the cost involved in undertaking your project.
What is the associated cost for a new website design?
Cost for a project is not fixed and depends on your requirements and what you want from your website. In the past, all of our clients have had different requirements and this is the reason we have employed the quotation system so that we are able to give you an estimate of the cost involved for your project according to your requirements. This is because varying skill set and number of man hours are required for each website. Our business model is based on hourly setup and all the costs are included in the quote that we provide you with.
What is your payment policy for new website design projects?
Our payment plan is defined on the following structure; all web projects above a certain threshold cost have a mandatory 50% deposit after the approval of project. Production work is then started once your initial 50% deposit has been made. The remaining 50% is deposited at the conclusion of building stage and before your website goes live.
How do you manage the web design Project?
To help facilitate the process of building your website, RE Marketing will work with you on all channels and levels to ensure an efficient and effective approach. You can monitor the building up of your website at any given time by accessing the developmental website address which we will provide you once the project has been initiated. This keeps you in loop of the progress being made with respect to your project. Simultaneously, we also give you access to the in-house web project management tool. This tool aids you by letting you log in any changes that you wish to be done or deposit issue reports within the scope of your project. This also helps us in cutting down any errors or rule out the margin of misunderstanding. This prevents unnecessary emails or long phone calls which result in wastage of time and resources. We understand that your time is valuable and this helps in making sure that the deadline you have set us is met.
How do I supply you with input data?
To successfully design your website, we will need the collateral so that we are able to ensure the duties assigned to us on your behalf. For example, all images must be present in an understandable as well as high quality resolution so that it can be used on your website. Before handing over your data to RE Marketing, we ask you to guarantee that its error free and does not contain any syntax mistakes. A thorough proof reading will help in such an exercise. RE Marketing will not be held responsible for any grammatical or spelling mistakes after the website has been launched. Our terms of service clearly expunge us from any such errors. However, as a good will gesture, we will try and highlight such discrepancies before they are released to the public forum. However, repeated changes to text or images will be charged at an hourly rate since we would have re do the work again which consumes man-hours.
Are there any hidden costs?
Absolutely not. We are often queried about this and our answer is always in negation. A common misconception amongst the market has been generated by dubious companies. But RE Marketing will adhere to the quote it provided you at the start of the project. The cost of the project is only modified if your requirement changes during the course of the project and such requests will always be from the client side. Otherwise, we strictly stick with the quote we gave you in the first instance.
Am I tied to you once our website is designed?
No. We give you the liberty to take your web interface to some other service provider once you have fulfilled the requirement according to the original understanding agreed between us. Content Management System is exclusive to RE Marketing and this is the only thing that you are not allowed to take with you. The code behind CMS is propriety of RE Marketing in all instances and we do not negotiate over its transfer. More information can be provided once you contact us.
What are your hours of business?
Our working hours of business are from 9-6, Sunday to Thursday. We are based in Singapore but tend to our clients globally.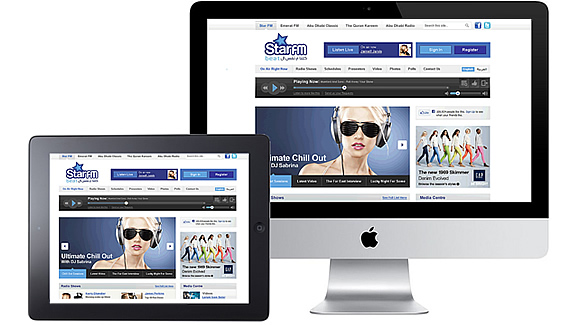 Our digital design quality is second to none!
Traffic digital media portfolio