Web Design & Development
Print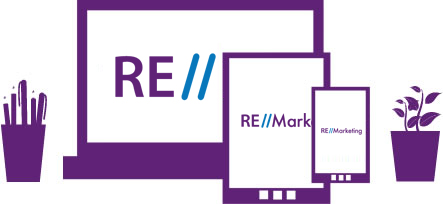 There are a few important questions that you need to ask yourself to run a successful business. The goals that you have set yourself, is your website empowering those? Are you getting the required traffic and audience reach? If you have answer in a negative, it is time to take matters into your own hands and start off before it's too late. The rule of thumb for any successful business is to reach your target audience and communicate your message effectively. RE Marketing specializes in such matters and being the leading digital marketing solution provider in Singapore, we are the champions of building superior websites coupled with SEO and PPC. Our expertise makes sure that you hit the right audience and start to rake in the benefits from it.
Fully customized website at your service!
RE Marketing takes pride in designing websites that is a huge hit in the market and one with global selling potential and considered one the leading website development companies in Singapore. We are top league and the experts of web design & development in Singapore and create websites that are specifically tailored according to your requirements.

Your Stage, Your Show!
RE Marketing has the skills and the professionals to make your business shine. Whether your website needs some minor updates or a major revamp, we love the challenge, and make sure you have the best team and resources to build a superior online experience for your customers.
Our technical expertise
Our expertise ranges from PHP, CodeIgnitor and CakePHP to numerous CMS systems such as Joomla, WordPress, and Drupal.Being experts in numerous niches, we can guarantee results as well as your satisfaction with our expertise.
E-Commerce
E-Commerce solution is another niche we specialize in. Catalogue management and SEO friendly platforms including user friendly admin panels, we offer secure and easy to use e-commerce platforms without any compromise on the functionality.
User – friendly
Our mantra has always been to keep our clients ahead of the curve by deploying techniques that make them a step above from the rest of the market. We have expertise in development of websites that are compatible with desktop, all mobile phones and tablets therefore 100% responsive to all of today's old and new devices.
Quick turnaround time
With our super-fast website development process, we create web designs and develop sites at awe-inspiring speeds. With our designed websites, you can enjoy some of the best turnaround times and region.
Our web services in Singapore are inclusive of:
B2B, B2C, C2C Website
Content Management Services
Dynamic Website
Dynamic News System
E-Commerce Application Development
Flash Website
Portal Website
Payment Gateway Integration
Shopping Cart Development
Static HTML Website Design
Website and Application Maintenance
Web Directory Development
Web Enabled Applications
We design websites that SELL!
Responsive
RE Marketing has always developed its strategy while keeping a keen eye for future trends and development. This is the reason why we understand that development of websites needs to be done with cross functional compatibility with mobile phones and tablets. This means that we safeguard your future and investment by making sure that you are able to reach your customers on the go by develop a website which keeps future trends in mind.
Speedy Delivery
Our blend of experience coupled with our expertise ensures that you get your website developed in a short period without having to compromise on the quality of it.
<!–
User Experience
We use a blend of persona creation, market analysis, A/B testing, associated research and user flow to develop 100% user friendly web portals – after all a business website is about facilitating users – customers!
Branding
We aim at building a fine line between YOU and your competitors by working out potential web solutions for you. Our expertise in design, development and digital marketing enables you to win a composite brand personality both online and offline, where every detail is taken on board.
–>
Let's go through our service round up!
Our web designing and website development solutions include:
Content Strategy
eCommerce websites
Information Architecture
Corporate Websites
User Experience Design
Brand Marketing
Micro-sites
Copy writing
CMS Development
Digital Media Services
Interface Design
The RE Marketing design
Our secret to success and our key mantra is based on a four phase cycle which has helped us deliver in stringent timelines and high expectations. The mantra is based on the simple philosophy; a web platform needs to be delivered to the client who enhances his business canvas and capability and his potential to increase his revenue.
Our Mission Statement and Strategy
We are a team. We cannot function without your input and your requirements. This is why we need to function side by side in order to better cater to your needs.
Define
In the first step, we ask you about your requirements and what you expect. We realize your vision and put it within our framework on how to make it successful; this part of our strategy also involves chalking out a complete plan for your setup and giving you expert opinion related to it.

Design
The next step is put your priorities straight and design a process which will be tailor made according to your requirements and resources. As mentioned earlier, we keep you in loop during this whole process in order to get your approval at every stage and making sure that you are satisfied 100% in every phase.

Develop
Once we get the get green light from you on the designs that we have mutually developed, we pass on the blue prints to our technical team who employ state of the art coding techniques and optimized graphics to make your vision into reality.

Deploy
Once the development phase is complete, we test and deploy the website to make sure it is fully functional without any glitches. We fine tune any further requirements and ensure that 100 per cent customer satisfaction is achieved. You are also invited to take part if you wish in the development and deployment phase.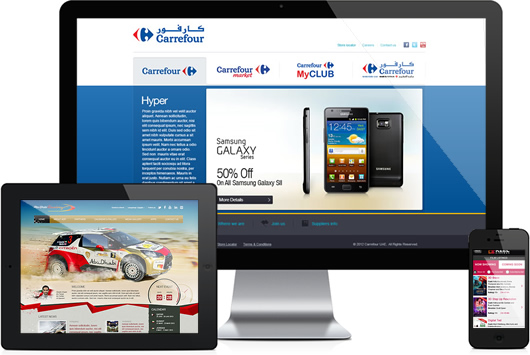 Take a look at some of our previous work…